Toy drive for Loonies For loggers
We were very humbled to be able to help Loonies for Loggers by collection toy donations to go into their Christmas 2019 hampers for all the families effected by the current logging strike. Thank you to everyone who donated toys for this worthy cause, we were able to collect over $25,000.00 in gifts!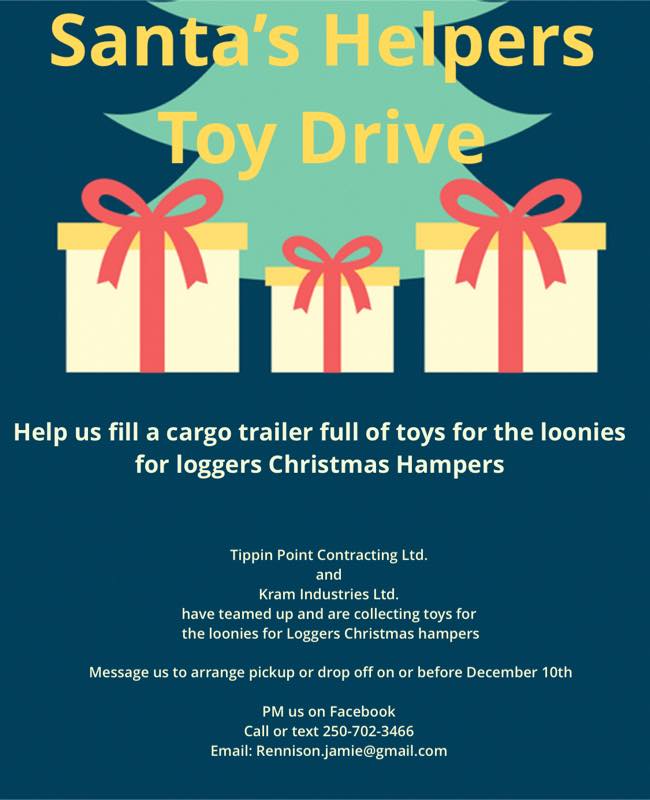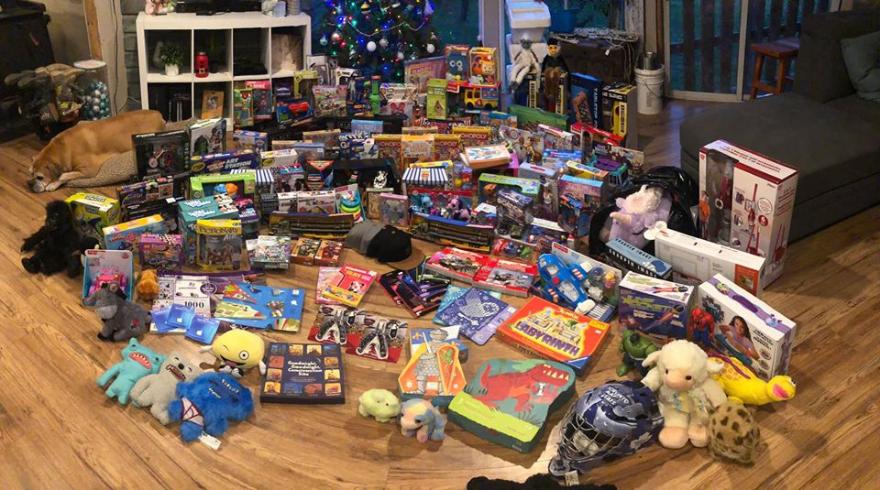 WOODLAND SPRING WELCOME
We are excited to be able to be one of the sponsors for this outdoor family event put on by the Black Creek Community Centre. Come and enjoy some good family fun on Saturday Aril 13th 2019 from 2-4pm.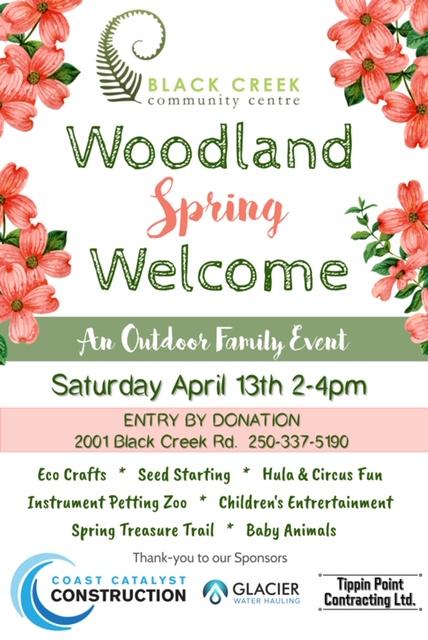 YANA CHRISTMAS TREE FUNDRAISER
We are very humbled to decorate one of the YANA Christmas trees this year.
Jamie Rennison (Owner/Operator) was born with a congenital heart defect. Heunderwent open heart surgery at Vancouver Children's Hospital when he was only 4 months old and again when he was 2 years old. Although YANA didn't exist during the time of Jamie's surgeries, his parents did receive support from Easter Seal House. We feel extremely lucky to be able to give back to an organization that supports families with children going through long distance medical treatments.
We would also like to say a HUGE thank you to Pilon Tool Rentals, Willow Springs Emu Oil Products, Midland Tools Courtenay, North Island Tractor, Santiago Small Haul and Cumberland Sand and Gravel for their generous contributions to the tree.